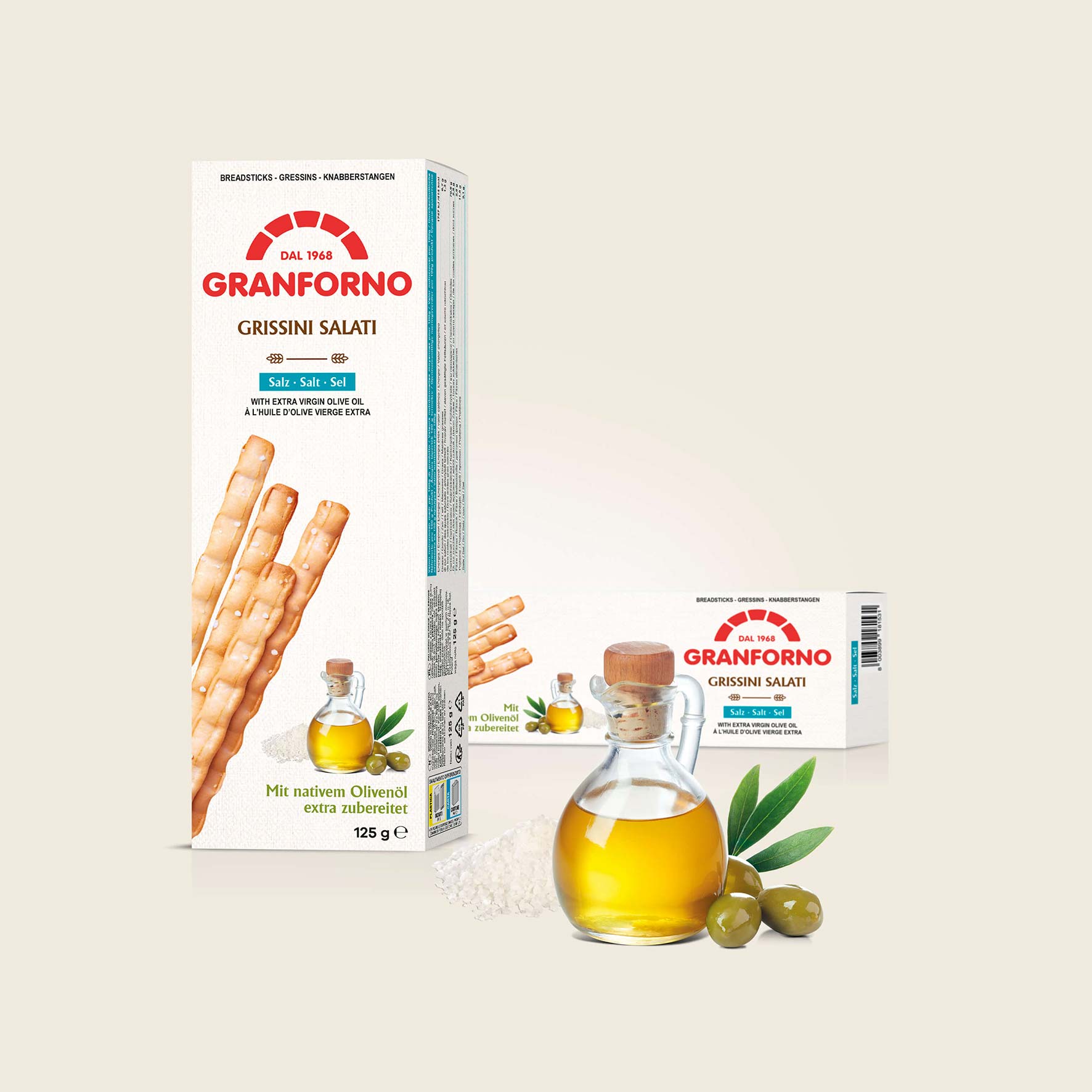 Salt breadsticks
Toasted baked product in the form of a flat stick, with a wavy surface with the presence of salt grains.
Smell
Typical of toasted bread
Taste
Typical of toast with distinct salty taste
Ingredients
Type "0" wheat flour, extra virgin olive oil (7%), yeast, salt (3%), malt: barley malt extract and malted wheat flour.
May contain traces of: sesame, milk, soy, mustard
Grissinificio Zingonia SRL
Registered office in Ciserano (BG)
Via Modena, 8
24040 Ciserano, Bergamo
P.IVA 02161540162
Cap.Sociale euro 46.800,00
Reg. Imp. Bergamo REA n. 267545
©2023 All Rights Reserved.
Useful links
Policy