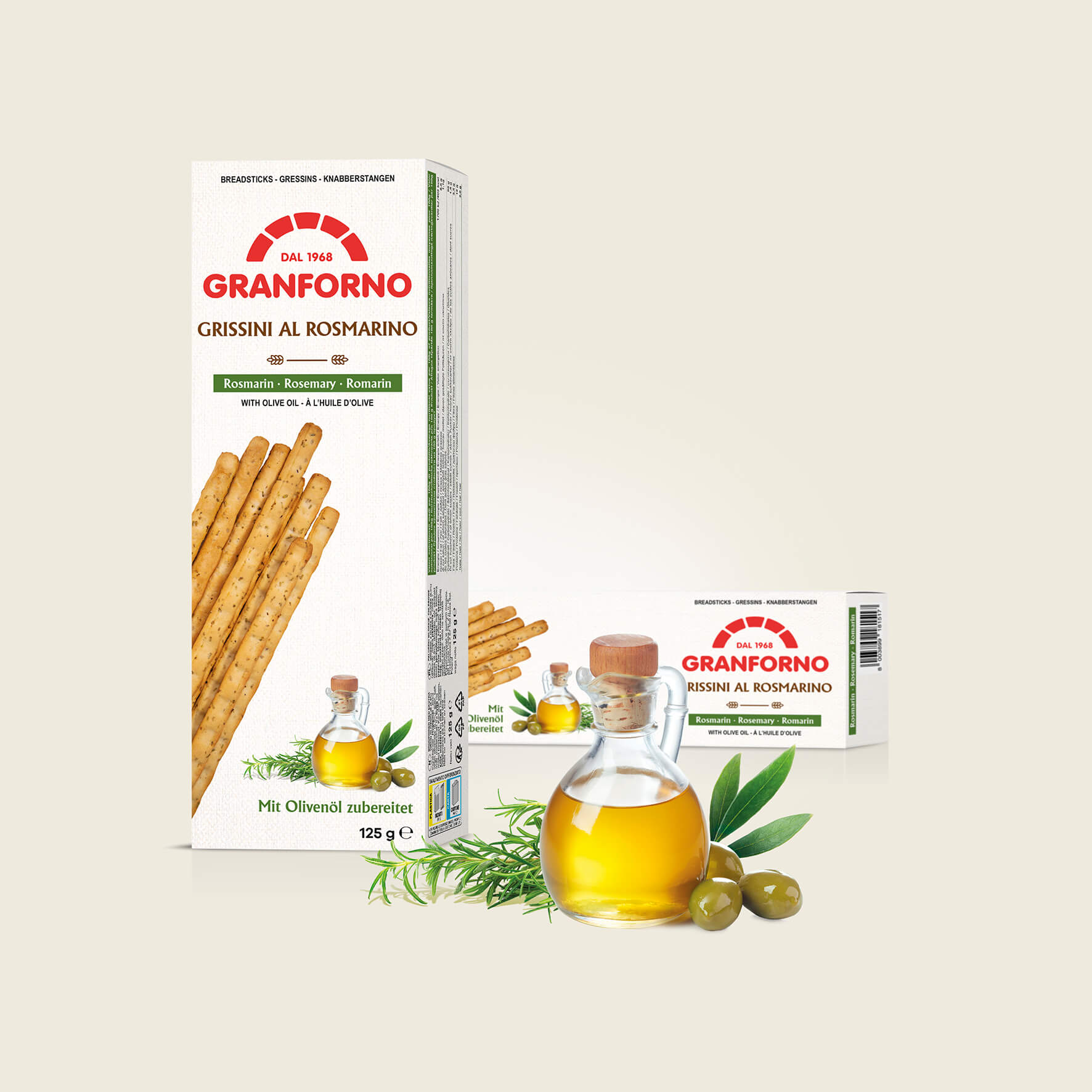 Rosemary breadsticks
A toasted baked product in the form of a cylindrical stick, with a smooth, even surface and the presence of rosemary.
Taste
Typical of toast and rosemary
Ingredients
Wheat flour type '0', olive oil (7%), yeast, rosemary (3%), salt, malt: barley malt extract and malted wheat flour.
May contain traces of: sesame, milk, soya, mustard
Grissinificio Zingonia SRL
Registered office in Ciserano (BG)
Via Modena, 8
24040 Ciserano, Bergamo
P.IVA 02161540162
Cap.Sociale euro 46.800,00
Reg. Imp. Bergamo REA n. 267545
©2023 All Rights Reserved.
Useful links
Policy